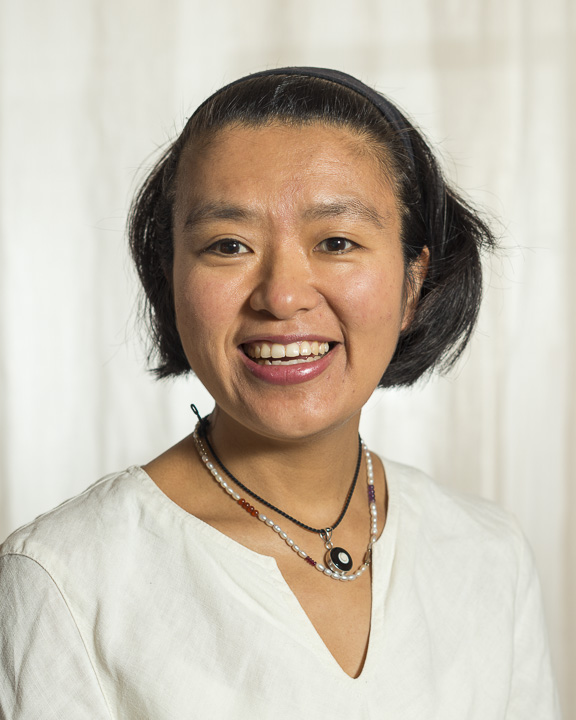 Hi, I am Akiko Etoh Vogel, owner and founder of this healing center since 2002,  as well as a mother, wife, Japanese-American woman,  doctor, acupuncturist and energy worker.   I started my medical training in conventional western medicine in Wayne State University (Detroit, Michigan (USA)  receiving my Medical degree.  Afterwards, I wanted to focus more on the root of healing in a more natural, holistic and energetic way and trained further in East Asian Medicine  (previously referred to as TCM Traditional Chinese Medicine) in Seattle Institute of East Asian Medicine. (Seattle, WA)  There I learned different styles of acupuncture, Chinese herbal medicine,  Qi gong and nutrition and received my Masters in Acupuncture & East Asian Medicine.  Since then, I have trained and been certified in various modalities of acupuncture, east-asian and energy medicine.
I specialize in Japanese-style acupuncture which is a more gentle, painless style that's especially helpful for children, sensitive people, pregnant women, people with emotional or psychosomatic issues, or for people afraid of needles.  I am also a master energy worker as a Reiki Master, a Quantum Touch, Quick Pulse, Ancestral Clearing  practitioner,  as well as Heart IQ  & Reconnective Healing facilitator and I blend these energy healing techniques when needed or requested.   My quest to facilitate healing and wholeness, gently & naturally to as many people as possible and to help people help themselves is one of my life missions and I am continually learning and expanding  my knowledge, consciousness and skills.
I speak fluent English, German (Swiss and High German) and Japanese.
With my global background, vast experience and holistic training, I am here to guide you towards wholeness and harmony of body-mind-spirit, integrating East-West, old-new, structural-energetic in a gentle, natural, compassionate, individualized way.